In the wake of the ongoing corona virus pandemic, residents of Ugenya constituency in Siaya county have been receiving thousands of free locally manufactured facemasks from a local Community based organization called Dongruokdala.
According to the Coordinator of Dongruokdala CBO Ms. Alice Awuor who is in charge of the initiative, they have been providing free tailoring lessons to youths from the area from the beginning of this year until the covid19 pandemic struck.
However when the government announced that everyone has to wear facemasks they decided to utilize their equipment to manufacture facemasks which they provide free of charge to the local community including bodaboda riders.
The efforts being made by Dongruokdala CBO comes a few days after residents of Kamalunga village in Ugenya were thrown into communal distress after the death and hurried burial of 59 year old James Oyugi Onyango who succumbed to Covid-19 after traveling from Mombasa to his village in Siaya.
According to Alice, apart from facemasks, they also teach the local youths how to make and sup
ply the local people with liquid Soaps to help protect themselves against the disease for free.
Dongruokdala has so far donated more than 50,000 free facemasks to the local people of Ugenya including the bodaboda operators led by their chairman Fredrick Owuor who thanked Dongruokdala for the support. To avoid congestion during this pandemic, the masks are being distributed through the provincial administration and women and youth groups.
The Story was covered in the Kenya Television News on April 21st 2020.
About Dongruokdala
Vocational Training Center is a project established by Dongruokdala Community Based Organization to empower the youth in the rural areas to again employability through the acquisition of vocational human skills.
Based in Ugenya Constituency in Ukwala, the center currently trains about 20 youths in Tailoring, Computer and in making clean cook stoves.
Apart from the ongoing tailoring, Dongruokdala Vocational Training Centre has entered into agreements with local artisans in Ugenya to help train the youth on various skills such as Plumbing, Carpentry, Mechanics, Welding, Masonry & fishing.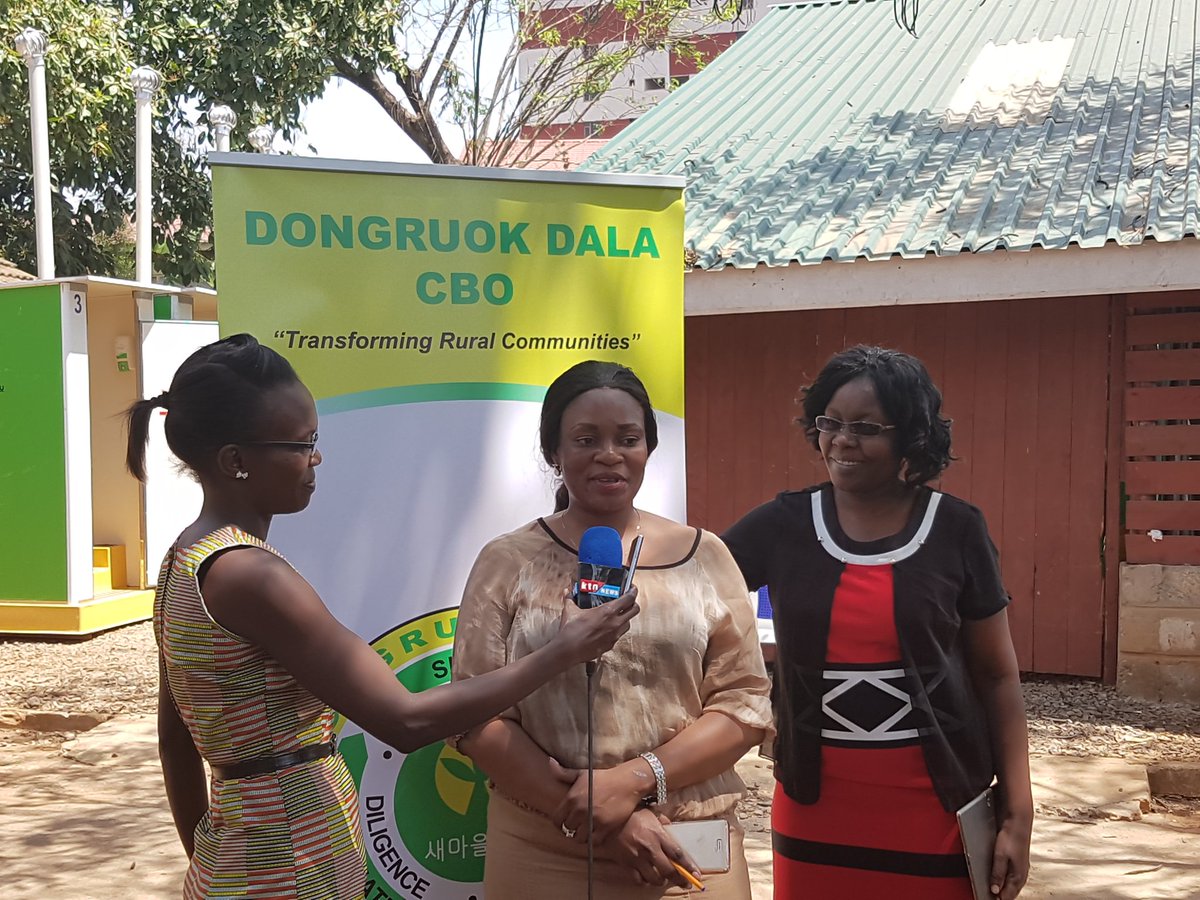 Each artisan is encouraged to adopt a trainee for On the Job Training apprenticeship for 3 to 6 months. After the 6 months Dongruokdala will invite the National Industrial Training Authority (NITA) to grade the students and give them certificates during graduation.
Dongruok Dala is an initiative inspired by South Korean model of development called "SaemaulUndong" and is based on the principle of mobilizing villagers through various programs to come together and work to achieve collective tasks to ensure economic Independence.
This initiative entails organizing communities to realize community driven development. Dongruokdala is a Luo word which means development in the home or in the villages. The mission of Dongruokdala initiative is to Transform Rural Communities through Community Driven Development Initiatives.
Dongruokdala CBO was founded by Mr. Daniel Juma Omondi after he visited Korea with former Prime Minister Raila Odinga and two governors in the year 2015.