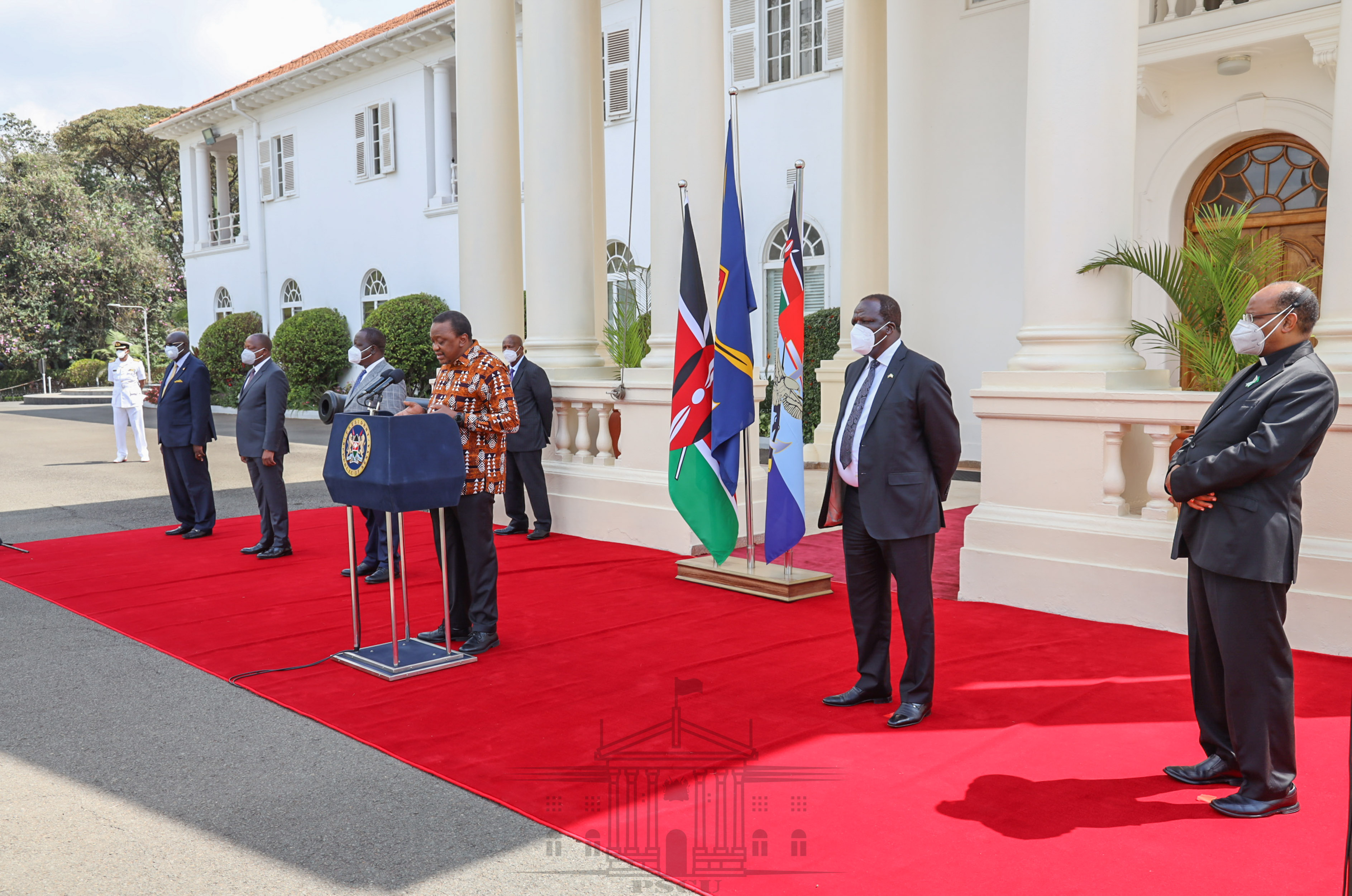 Kenyan President Uhuru Kenyatta gave the eleventh (11th) Presidential address on the covid-19 pandemic on Wednesday 26th August 2020 at State House, Nairobi.
Speaking on a live address, the President who was accopmanied by members of his administration gave the following directives.
1. The number of wedding and burial attendees is revised upwards from fifteen to one hundred. Churches and mosques can also have a maximum of 100 people.
2. The nationwide curfew that is currently ongoing from 9Pm to 4am is extended for the next thirty days.
3. The Ministry of sport to work on the modalities aimed at resuming sporting activities in the country.
4. Health Cabinet Secretary to form a team to review the laid down Covid-19 response measures and put down lessons learnt.
5. Investigative bodies given twenty one days to investigate the KEMSA Covid19 scandal
6. Hotels can sell alcohols but bars and pubs to remain closed for the next thirty days.
7. The ban on the sale of second hand clothes also known as mitumba has been lifted.