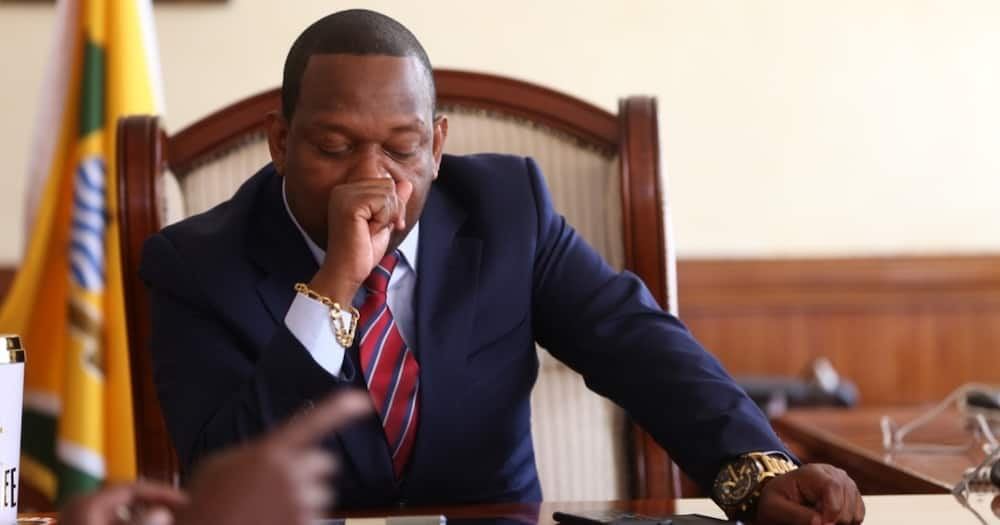 The Senate on Thursday December 17 2020 voted to uphold the decision of the Nairobi County Assembly to impeach the embattled Nairobi governor Mike Mbuvi Sonko. The Senate approved all the 4 charges by 27 votes as opposed to 16 No votes with two abstentions.
The Senate decision was arrived at after a two day plenary trial that commenced on 17th December 2020 at the Senate following a controversial impeachment proceedings at the Nairobi County Assembly that saw 88 out of 122 MCAs vote to impeach the governor on 4 different grounds.
During the Senate trials, the Nairobi County Assembly Minority Leader Michael Ogada, who took the stand as the first witness submitted that Sonko used county funds to sponsor his daughter's trip to attend the County First Lady's Conference, held during the 62nd Session of the Commission on the Status of Women in 2018.
"That was an absolute abuse of office from the onset from the part of the Governor," he said and cited the Governor of violating Article 75 of the Constitution as read together with Section 16 of the Leadership and Integrity Act, 2012.
Other accusations levelled against Sonko include using of funds meant for bursaries to pay lawyers which the Governor did not deny but questioned the amount. The MCA's lawyers prosecuting the case presented evidence showing that the governor paid a total of Sh163 million to two separate law firms.
The Governor was also accused of failure to ensure that the stalled Dandora Stadium project under investigation due to sloppy execution by the constructor was carried out well. The MCAs argued that Sonko paid Sh196 million for the stadium but the job wasn't well done as per tender specifications.
Immediately after the vote, Speaker Kenneth Lusaka gazetted the impeachment driving the last nail on the fate of the Governor. "On Thursday, December 17, 2020, the Senate resolved to remove Hon. Mike Mbuvi Sonko, the Governor of Nairobi City County, from office, by impeachment," read the gazette notice signed by the speaker.